Advanced Opening Solutions
Products ─ a Brief Overview
Our Hollow Metal Doors and Frames Manufacturers put quality before anything else. They are accredited by the most demanding associations such as: Door and Hardware Institute, Steel Door Institute, Construction Specification Institute, National Association of Architectural Metal Manufacturers, ISO 9001-2008, ITS Warnock Hersey + British Standards. Together, we have complete and absolute knowledge of the rules that apply to our field.
We offer an incredible variety of options with unparalleled design and style that can also be personalized with recessed embedded panels, embossing, or inlays. Our prices are extremely competitive, so you can strive for the best design and quality on your budget.
If you need your doors fast, we can get them for you! Ask for our expedite service. We could ship doors in a 2 to 3 weeks timeframe.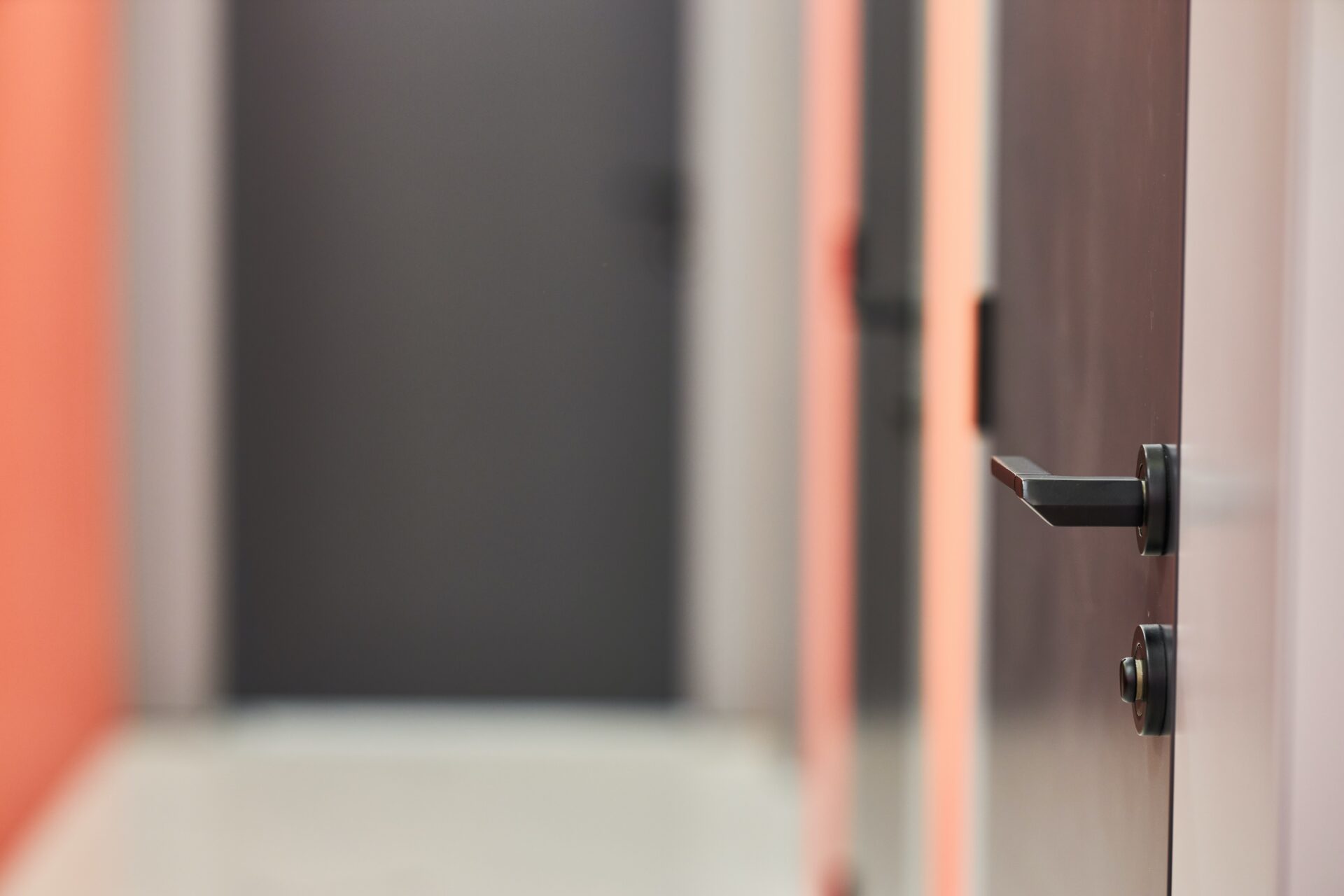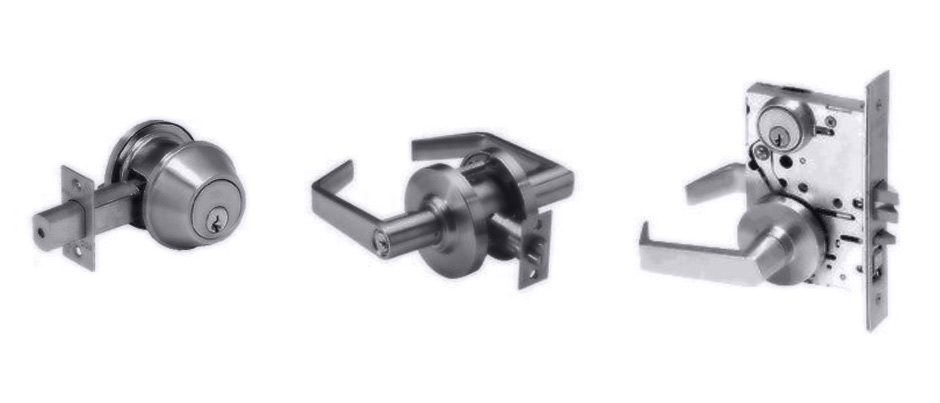 Our Stainless Steel Doors meet the highest technical demands. Available in stainless steel types 304 and 316, our doors are fire resistant (positive pressure UL 10C: Up to 90 minutes; British Standard: Up to 120 minutes), highly resistant to corrosion, resistant to bacteria (thanks to sanitary welding that prevent bacteria from entering the joints) and as durable as the building when adequately maintained. They conform to the standards of the American National Standards Institute (ANSI A250.4).
Our design options are endless. They can have personalized V-type or U-type embossing, regular or inverted, with inlay options in stainless steel, brass, bronze, plastic laminate, and metal laminate.
Stainless Steel Doors are ideal for Hotels, Casinos, Public Baths, Hospital Centers, Food Industry, Chemical Industry, Waste Water Treatment Plants, Laboratories, Metros, and Airports.
Advanced Opening Solutions can help you get your Stainless Steel doors in a 3 to 4 weeks timeframe through our expedite service. Tell us how you want them, and we will get them to you!
Commercial Wood Doors are available in a wide variety of design options. We represent various manufacturers that have extensive lineups of standard designs that can also be modified, and new custom designs can be developed. Choose from mineral, MDO, structural composite lumber, particleboard, and hollow cores. Commercial Wood Doors are also available in various types of wood veneer species and color finishes with blind or matching edges. Custom colors can also be developed.
Our manufacturers are LEED Certified with products that meet green building initiatives.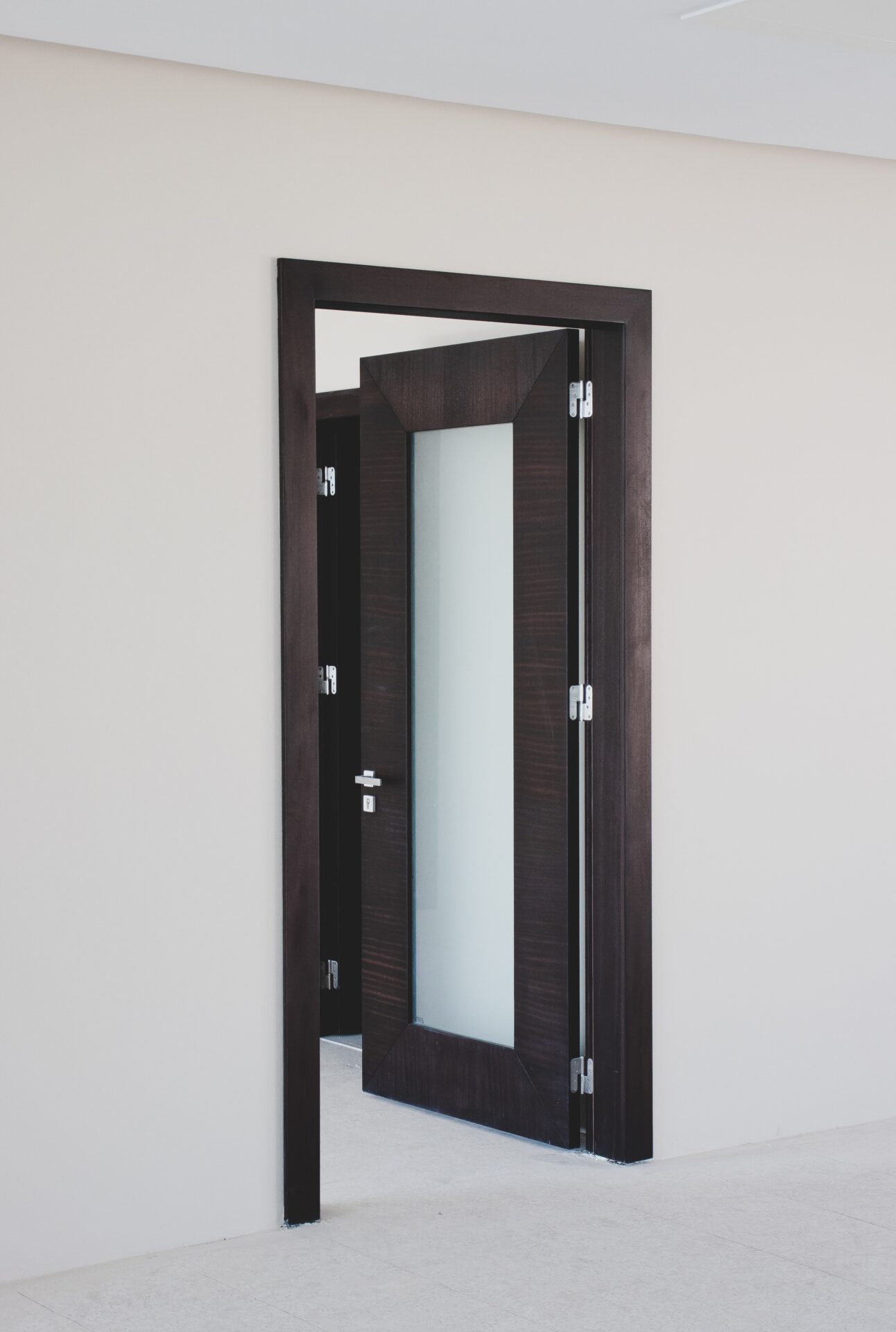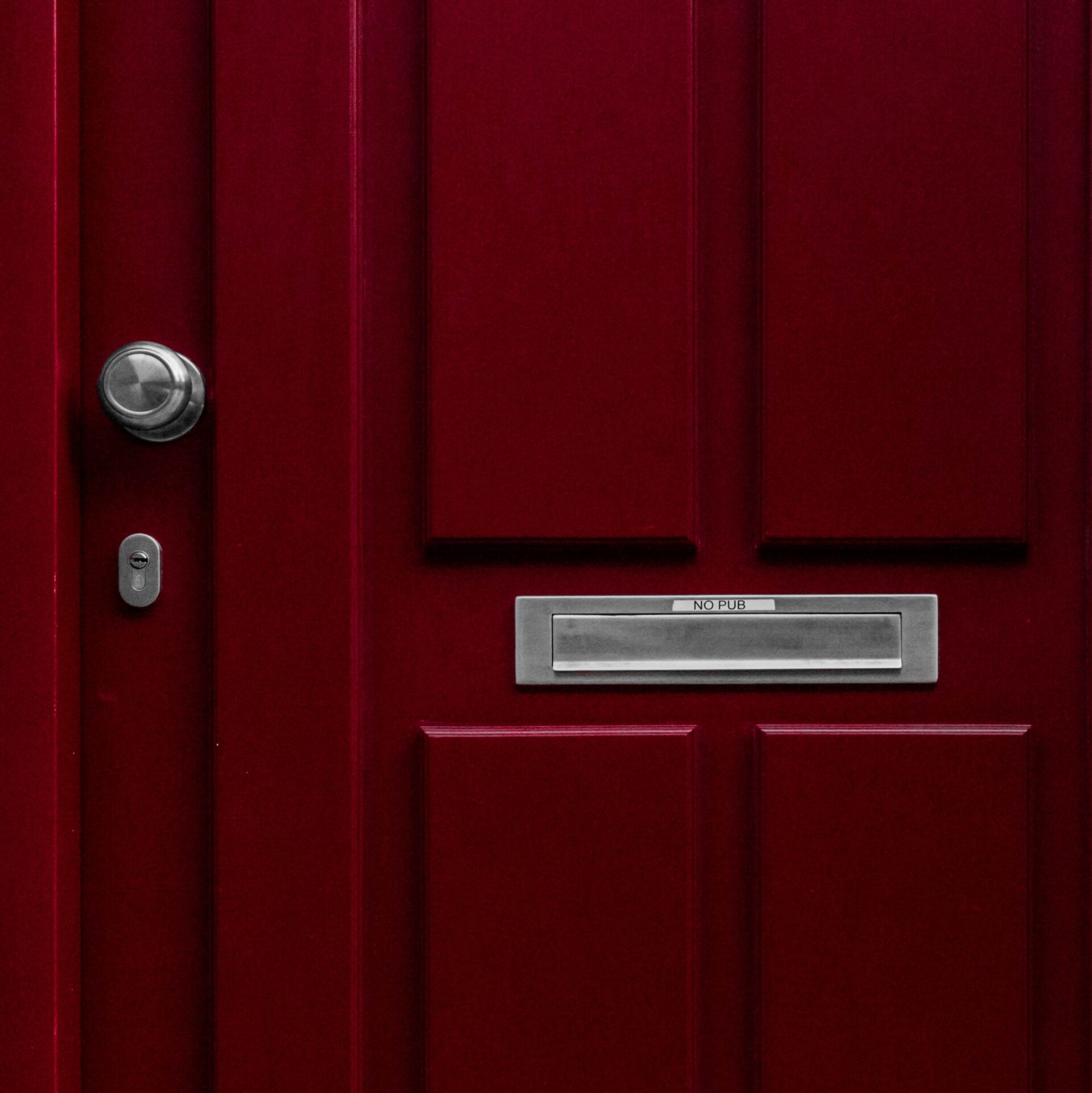 Fiberglass Reinforced Plastic (FRP) Doors
Fiberglass Reinforced Plastic (FRP) Doors are corrosion immune that resists chemicals, salt air, bacteria, radiation, moisture, and other harsh environments. They are available in Commercial Duty, Heavy Duty, UL Fire Rated, and Hurricane/Windstorm resistant. A variety of cores (urethane foam, end-grain balsa, honeycomb, or mineral), colors, and face options (smooth, pebble, and wood grain) are available in some FRP door types.
These doors are commonly installed in wastewater treatment plants, chemical manufacturing, processing and storage, pulp and paper processing, power generation, pharmaceutical production, transportation systems, educational, gas, oil, mining and refining, medical research, healthcare, animal, and veterinary services, zoos, aquariums, water and theme parks, marine and offshore structures, food, beverage additives processing and packaging, swimming pools, outdoor parks and recreation structures, seaside, lake and waterway environments.
Our FRP manufacturers are experts as they are solely dedicated to manufacturing FRP doors. If you are looking for an FRP solution, we will definitely find what you are looking for. If you are not sure of what you want or need, we can help you decide on providing advice on what is best for your project.
Automatic Doors are available for any application (retail, health care, office buildings, airports, hospitality, among others). They can be swinging, folding, revolving, sliding, or even with a multi-dimensional swing and bi-fold operation. Our manufacturers provide innovative designs with cutting-edge technology that provides powerful, reliable, flexible, and intelligent operations that meet or exceed industry standards. With low energy and full energy options, doors can be either standard or custom designed.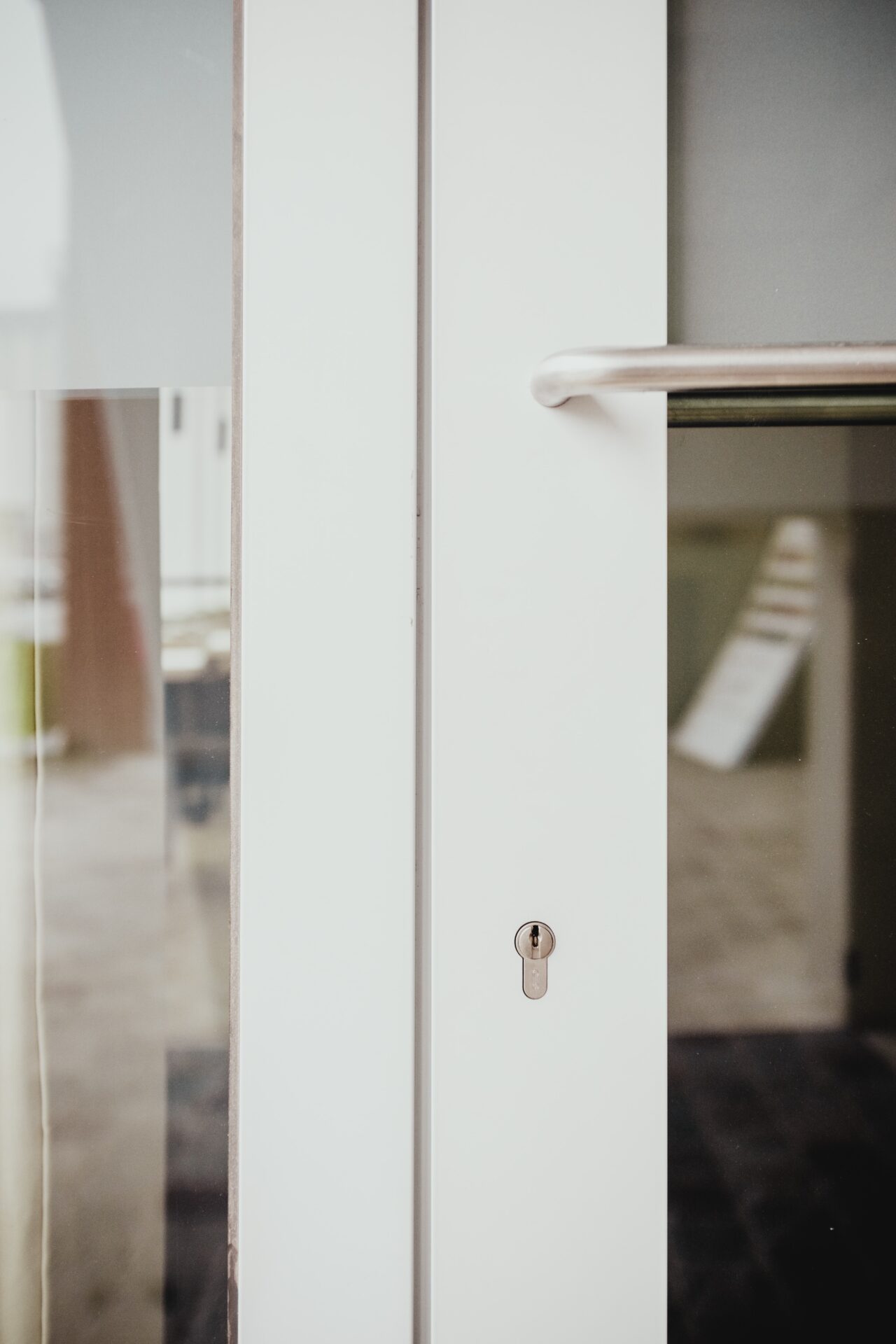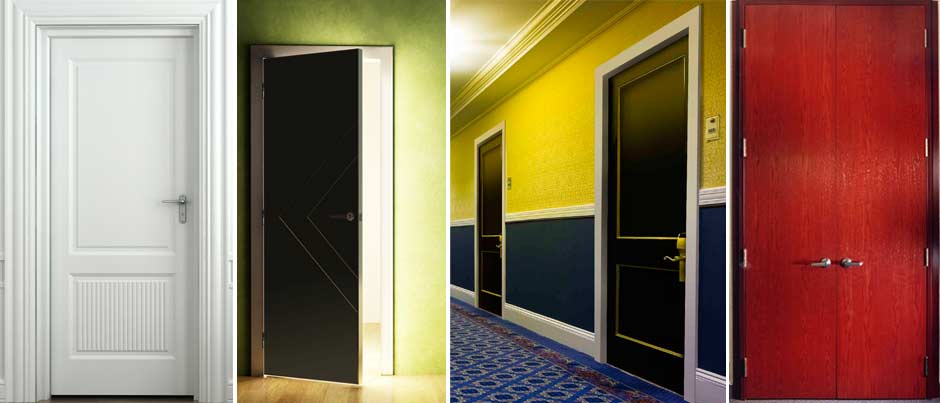 Sliding Doors can be automatic or manual. Whichever you need, our doors provide strength, beauty, and technology. If noise is a problem, we have sliding doors with sound-dampening tracks that reduce operational noise to a whisper and stop vibration resonance. ICU manual sliding doors are perfect for facilities such as hospitals, special care units, and surgical centers. Our manufacturers also offer a comprehensive line of hardware for Tempered Glass Sliding Systems, designed to meet a wide range of application needs.